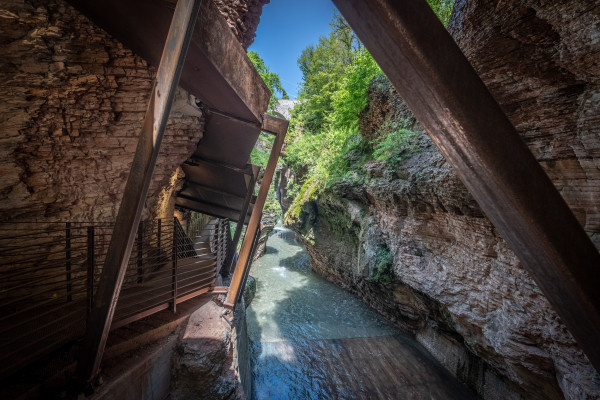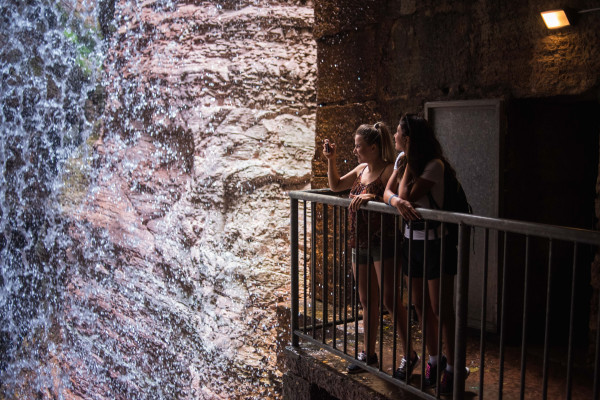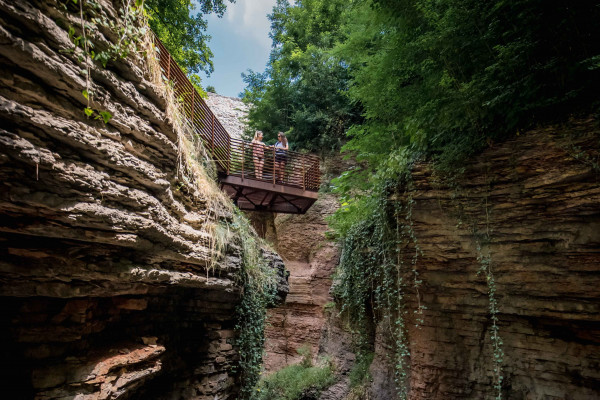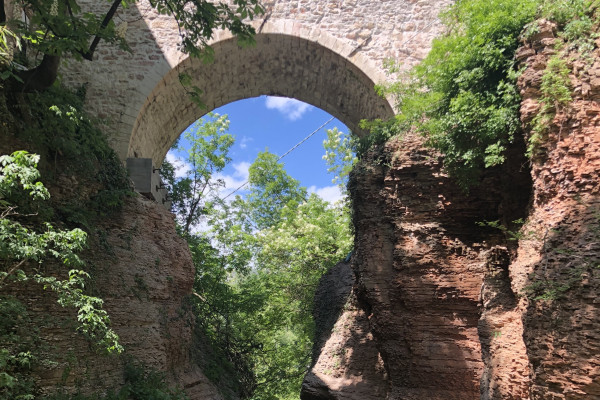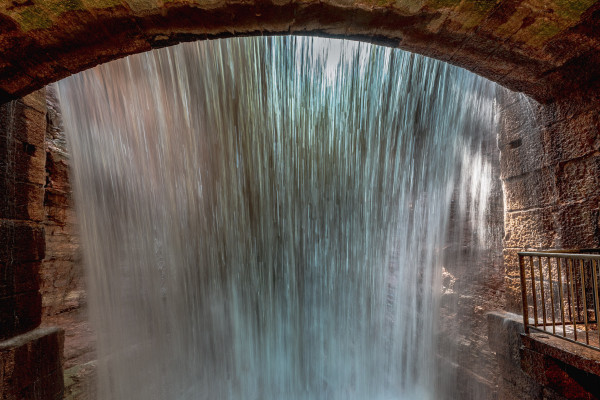 The Orrido di Ponte Alto is a deep gorge not far from the city of Trento.
A partly covered path lead you down through the rocks, where ancient hydraulic works originated spectacular waterfalls.
For security reasons, it is only possible to visit the gorge with a guide.
A canyon excavated by a wild river during thousands of years
Two magnificent waterfalls higher than 40 m
Some of the most ancient hydraulic works in modern Europe (16th century)
One of the first hydroelectric power plants of the world
Included

BUONO SCONTO DEL 15% AL MONTURA STORE DI TRENTO MOSTRANDO IL BIGLIETTO DELL'ORRIDO.


 

Duration
45 Minutes
Participants
Max 12 people per group (due to the COVID19 emergency).
Languages
English, Italian, German
Important information

Do not wear flip flops, heel shoes or slippery sole shoes (especially in the event of rain).
Into the gorge it's a bit colder than outside and it's very wet: we suggest you to bring a waterproof overcoat.
Please follow the safety rules reccomended by the guides before the tour.

Please wear the face mask

(due to the COVID19 emergency).

Additional information
Foglia A4 per bacheca_nuovi-3.pdf
Venue
L'ingresso dell'Orrido si trova lungo la strada che connette Trento alla SS47 della Valsugana, accanto al Ristorante La Gnoccata (grande cancello).
Orrido di Ponte Alto
Orrido di Ponte Alto, Via alla Cascata, Trento, TN, Italia
Un grande parcheggio si trova in Via Ponte Alto, la via in salita di fronte al cancello, dall'altro lato della strada. Arrivando da Via Valsugana imboccare la rotonda poco dopo il ristorante per tornare verso l'Orrido.
L'autobus extraurbano ferma nei pressi dell'ingresso. Con l'autobus urbano (n. 9 o 10) si può arrivare fino a Cognola, da cui si raggiunge l'Orrido con una passeggiata di 10 minuti massimo seguendo Via Ponte Alto (www.trentinotrasporti.it).
Offered by
Ecomuseo Argentario APS
- Cognola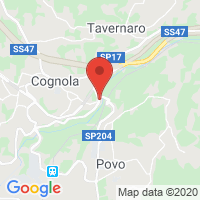 Further information
The tour lasts about 45 minutes and it is led by a professional guide who tells the story of the Orrido in a very engaging way, even for children.
The path is quite easy and suitable for everyone. You just need to consider that there are many steps, suspension balconies and narrow passages that could be unconfortable for people suffering from vertigo or claustrophobia.
Dogs access it's only allowed if you can hold them in your harms or keep them far from the group.